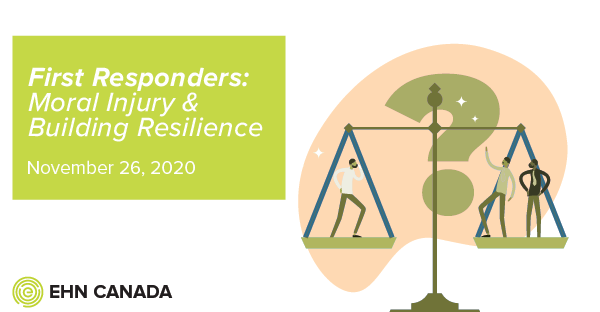 The following is a paid advertisement. The Manitoba Psychological Society does not necessarily endorse any service or educational opportunity advertised.
Take a deep dive into mental health, trauma, and addiction topics and learn how to better serve your clients and patients.
Our next webinar:
First Responders: Moral Injury & Building Resilience
With Dr. Katy Kamkar, Ph.D. C.Psych, Clinical Psychologist at the Centre for Addiction and Mental Health (CAMH), and Assistant Professor within the Department of Psychiatry, University of Toronto.
First responders are repeatedly exposed to distressing situations of morbidity and mortality on the job, which can have devastating effects on well-being – emotional, psychological, and physical. Particularly in situations where moral and ethical values and beliefs are challenged, first responders may be subject to not only PTSD, but also moral distress and injury that contribute to long-term (and often hidden) suffering. In this webinar, Dr. Katy Kamkar will explore the mental health impacts of moral injury, and discuss the ways in which resilience pathways can be built.
Discussion points:
Define moral injury, and how these impact mental health and function
Explain the difference between moral injury and PTSD
Key strategies for building resilience pathways
DETAILS:
When: Thursday November 26th 2020
Time: Noon – 1pm EST (9 – 10am PST)
Speaker: Dr. Katy Kamkar
Cost: COMPLIMENTARY
This webinar provides 0.5 CEU credits recognized by the CACCF (Canadian Addiction Counsellors Certification Federation).
Sign Up Now!
https://ehncanada.zoom.us/webinar/register/5116049481575/WN_z2Xk92Q3TZqc_2GPlDcnrg
If you have any questions about EHN Canada's programs or services in the meantime, feel free to reach out to our referral relations team at referrals@ehncanada.com.
Sincerely,
EHN Canada