The following is a paid advertisement. The Manitoba Psychological Society does not necessarily endorse any service or educational opportunity advertised.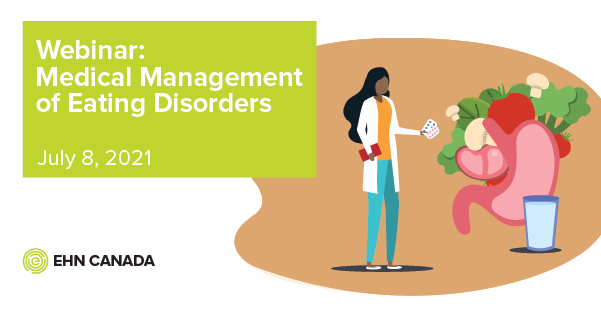 You're invited for our next educational webinar:
Medical Management of Eating Disorders
With Dr. Kalam Sutandar, MD, MSc, FRCPC, Consultant Psychiatrist, Bellwood Health Services
And Dr. Lynda Molleken MD, FRCPC, Consultant Psychiatrist, Bellwood Health Services
Eating Disorders are deadly. According to the National Eating Disorder Information Centre (NEDIC), these disorders have "the second highest mortality rate of all mental illnesses, second to opioid addiction." Cardiac disease and suicide are the leading causes of death. Moreover, these are illnesses that do not discriminate. People of age, ethnicity, gender, size, or background can be struggling with Eating Disorders. In the midst of a global pandemic, patients diagnosed with anorexia nervosa or bulimia nervosa are suffering more than ever, with limited access to services that just aren't enough to effectively treat these highly complex problems.
Join us for a deeper dive into the medical management of eating disorders with Dr. Kalam Sutandar and Dr. Lynda Molleken, both consultant psychiatrists in the Eating Disorders Program exclusively at Bellwood Health Services. Gain a better understanding of the principles of treatment for eating disorders as well as concurrent substance use, and the importance of a sound medical approach.
The discussion points in this webinar include:
Features of anorexia and bulimia nervosa, including comorbidities, prevalence and prognosis
Components of the physical assessment of patients with eating disorders
Overview of medical complications and management in the inpatient setting
Common medications to use or avoid
Webinar Info:
Date: Thursday July 8th
Time: Noon – 1:00pm EST (9-10am PST)
Cost: COMPLIMENTARY
This webinar provides 1.0 CEU credits recognized by:
CACCF (Canadian Addiction Counsellors Certification Federation)
CCPA (Canadian Counselling and Psychotherapy Association)
MDPAC (Medical Psychotherapy Association Canada)
CVRP (College of Vocational Rehabilitation Professionals)
To learn more or register, click the link below:
https://ehncanada.zoom.us/webinar/register/5016246514055/WN_eWMREHj_SXyTOWcHLQmSHw
Sincerely,
EHN Canada