The following is a paid advertisement. The Manitoba Psychological Society does not necessarily endorse any service or educational opportunity advertised.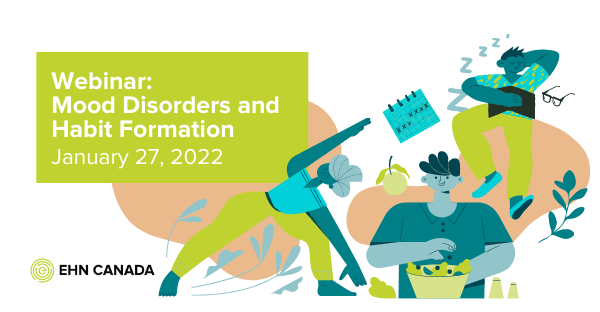 You're invited for EHN Canada's next educational webinar:
With Ryan Slobodian, BA, MC, CCC, RCC, CSAT Candidate,
Registered Clinical Counsellor at Edgewood Treatment Centre
Just as bad habits can be harmful to your physical health, some bad habits can negatively affect your mental health. These habits can increase your risk of depression, for example, or cause you to feel more anxious or stressed out. January being a month in which many people attempt to take on new habits (often known as resolutions), it is timely to discuss productive ways to build healthy habits and to also repurpose the "shame" individuals feel from their bad habits. Join Ryan Slobodian as he leads an informative and educational presentation pertaining to his expertise with mood disorders and their impact on forming habits.
LEARNING OBJECTIVES:
Understand how mood disorders and forming habits relate
Identify the impact the nervous system has on addiction
Introduction on how to create and maintain healthy and positive habits
Reflect on how to re-focus the "shame" often associated with bad habits to be productive
Date: January 27, 2022 – 12pm ET, 9am PT
Duration: 1-hour (45-minute presentation followed by a 15-minute Q&A)
Cost: COMPLIMENTARY
For more information and to register, please visit: 
https://ehncanada.zoom.us/webinar/register/5216421948776/WN_XEXrESsAQDunHs2ELHErgw