The following is a paid advertisement. The Manitoba Psychological Society does not necessarily endorse any service or educational opportunity advertised.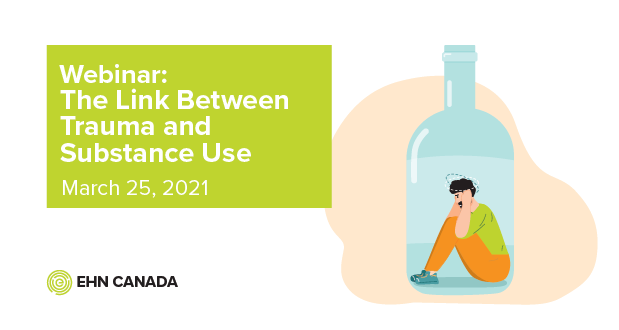 You're invited for our next educational webinar:
Treating Concurrent Mood Disorders and Addiction
With Dr. Mel Vincent, B.A.Sc., M.Sc., M.D., F.R.C.P.(C), ASAM, Director of Psychiatric Services, Edgewood Treatment Centre
Mental illness is rarely simple, especially when it is complicated by addiction and vice versa. There is a well-recognized relationship between depression and anxiety disorders and alcohol and substance use – in both directions. According to CAMH, "People with a mental illness are twice as likely to have a substance use problem compared to the general population. Similarly, people with substance use problems are up to 3 times more likely to have a mental illness." So when it comes to assessment and treatment, it is all the more crucial to recognize when a patient is struggling with co-occurring conditions. Treating one disorder without treating the other is unsustainable and tends to result in very high relapse rates. To truly set patients up for success in the long-term, an integrated approach is needed, providing simultaneous treatment of concurrent mood and anxiety disorders with addiction.
The discussion points in this webinar include:
Understanding the interaction between mood and anxiety disorders and addiction
Assessment strategies for identifying concurrent disorders
Treatment principles and special considerations in the medical management of co-occurring conditions
Webinar Info:
Date: Thursday April 8th
Time: 11am-12pm CDT
Cost: COMPLIMENTARY
This webinar provides 1.0 CEU credits recognized by:
CACCF (Canadian Addiction Counsellors Certification Federation)
CCPA (Canadian Counselling and Psychotherapy Association)
MDPAC (Medical Psychotherapy Association Canada)
CVRP (College of Vocational Rehabilitation Professionals)
To learn more or register, click the link below:
https://ehncanada.zoom.us/webinar/register/8816165546332/WN_KQzn7npISyWxfkl58pa-JQ
Sincerely,
Dr. Suanne Wong MBBS
EHN Canada
swong@ehncanada.com
www.ehncanada.com