The following is a paid advertisement. The Manitoba Psychological Society does not necessarily endorse any service or educational opportunity advertised.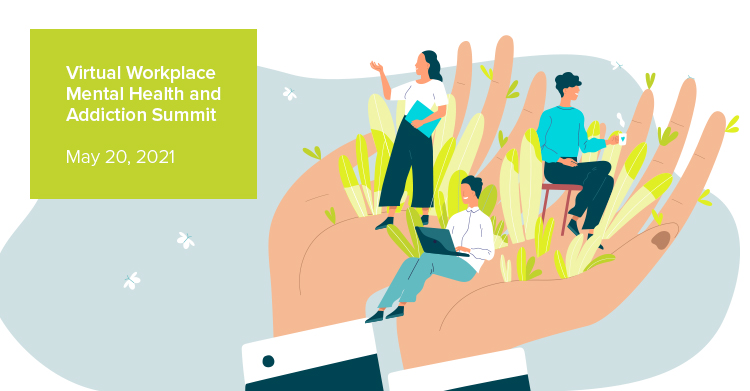 You're invited for EHN Canada's special event:
Workplace Mental Health and Addiction Summit
Hosted by Ian Rabb, Regional Director of Business Development, EHN Canada
Program
Industry Panel Discussion (1 hour)

Find out from our guest panelists how some of the country's leading businesses and organizations are supporting and promoting mental health within their workplace.

Breakout Session A: Addressing Stigma and Discrimination (45 min)

With Kathy Adetuyi, BSW, RSW, Trauma Counsellor & Manager of Outpatient Programs, EHN Canada

Breakout Session B: Finding the Right Treatment for the Individual (45 min)

With Lisa Stockton, Referral Relations Manager, Edgewood Treatment Centre

Breakout Session C: The Key to Successful Return-to-Work (45 min)

With Darrin Taylor, MTC, CACC, CIP, National Director of Business Development, EHN Canada

EHN Canada Leadership Panel Discussion (1 hour)

Get an exclusive opportunity to meet the clinical leadership at each of EHN Canada's treatment centres across the country. Find out what drives their passion for excellence in care and quality of treatment.
The EHN Leadership Panel includes:

Lauren Melzack, Deputy Clinical Director, Edgewood Treatment Centre

Lisa Morton, Residential Care Manager, EHN Sandstone

Kathryn Decker, Clinical Director, Bellwood Health Services

Michael Hathaway, outgoing General Manager of Clinique Nouveau Départ and incoming Executive Director of Ledgehill Men's and Women's Treatment Centres

Lanie Schachter-Snipper, National Director of Outpatient Services, EHN Canada
The learning points for this special summit event include:
Understand the importance of protecting mental health and wellness in the workplace
Gain insight into the initiatives that other organizational leaders have found effective
Explore the problem of stigma and fear of discrimination, and discuss ways to encourage more open discussion in the workplace
Find out next steps in assessment and treatment options
Identify the key factors that make for successful return-to-work planning
Date: May 20, 2021
Time: 12pm – 4pm EST (9am – 1pm PST)
Duration: 4 hours including short breaks and opportunities for Q&A
Cost: COMPLIMENTARY
This special event is eligible for 4.0 CEU/CPD credits recognized by:
CACCF (Canadian Addiction Counsellors Certification Federation)
CCPA (Canadian Counselling and Psychotherapy Association)
CVRP (College of Vocational Rehabilitation Professionals)
HRPA (Human Resources Professionals Association)
CPHR (Chartered Professionals in Human Resources) BC & Yukon, Alberta, and Manitoba
To register or for more information, click on the link below:
https://www.eventbrite.ca/e/ehn-canada-special-event-workplace-mental-health-and-addiction-summit-tickets-153490404933?aff=MPS