View PDF Brochure
Treating Trauma with ACT: Revitalizing Interrupted Lives
Register Now
This workshop offers 6 CE credits. 
Friday, May 27, 2022
Inn at the Forks
Virtual option available as well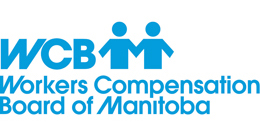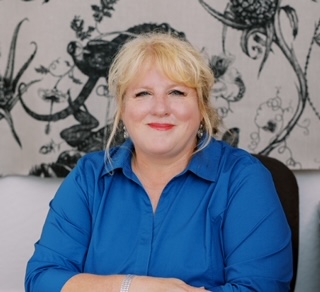 Dr. Robin Walser
Summary
Acceptance and commitment therapy (ACT) is a principle-based behavioral intervention that addresses human suffering from a mindful and compassionate perspective. While ACT has been applied to a wide variety of problems, it's especially powerful for treating trauma. Trauma is experienced by nearly half the population and is a key factor for psychological difficulties in many who present to psychotherapy. The aftermath of war, interpersonal violence, natural disasters, childhood trauma, and others can have long-term psychological effects. The painful emotional experiences found in the fallout of trauma often leads to symptoms of PTSD, depression and anxiety, and other issues related to life functioning, including a variety of behavioral problems ranging from substance abuse to relationship dysfunction.
ACT seeks to reduce rigid attempts to control negative emotions and thoughts associated with trauma by fostering acceptance through mindfulness and defusion techniques. ACT revitalizes client lives by defining personal values and committing to taking actions guided by those values. The ultimate goal in ACT is to support clients in recovery through increasing psychological and behavioral flexibility in the service of a meaningful life.
Speaker Bio
Dr. Walser is Director of TL Consultation Services, Assistant Professor at the University of California, Berkeley, and works at the National Center for PTSD. As a licensed psychologist, she maintains an international training, consulting and therapy practice. Dr. Walser has expertise in traumatic stress, depression and substance abuse and has authored a number of articles, chapters and books on these topics. She has been doing workshops since 1997; training in multiple formats and for multiple client problems. Dr. Walser has been described as a "passionate, creative, and bold ACT trainer and therapist" and she is best known for her dynamic, warm and challenging trainings. She is often referred to as a clinician's clinician. Her workshops feature a combination of lecture and experiential exercises designed to provide a unique learning opportunity in this state-of-the-art intervention.
Learning Objectives
Persons attending this workshop will be able to:
Add ACT principles to your trauma treatment repertoire
Discover the power of leveraging the therapeutic stance and the therapeutic – relationship in the context of trauma
Review the current state of the research on use of ACT in treating trauma
Learn ways to navigate client challenges specific to trauma
Learn how to integrate ACT and other exposure-based therapies
Schedule
| | |
| --- | --- |
| 8:15am | Continental Breakfast |
| 9:00am - 4:30pm | Workshop |
| 12:00pm | Hot Lunch |
In-Person Pricing
Early Bird Discount: $25 off for all levels until May 6.
Students & Retired Members
Students & Retired Members
Important COVID-19 Guidelines and Measures
The MPS Board is committed to providing a safe and healthy environment for everyone attending our Spring Workshop in Winnipeg on May 27, 2022. While MPS cannot guarantee that in-person attendees will not become infected with COVID-19, we are adopting preventative measures to reduce the potential spread of COVID-19 at our workshop.
We understand that information about the measures being taken will be a factor in everyone's individual decisions regarding attending virtually or in-person.
As the workshop is quickly approaching, we want to make sure people have adequate time to make an informed decision and take advantage of our early bird in person rates. For this reason, we are confirming the following as our minimum safety measures that all attendees can expect at our event. We must of course comply with any current local, provincial, and federal laws.
Mask Requirement
All in-person conference attendees will be required to wear a mask covering the nose and mouth in all conference meeting spaces and adjacent hallways and foyers throughout the workshop.
Attendees are permitted to remove their masks while actively eating or drinking.
PRESENTER
The presenter will not be required to wear a mask while presenting at the front of the room. Attendees, please be aware of this, and choose a seat in the room according to your comfort level.
Meeting Room Spacing
We will be limiting the number of in person attendees to ensure that we can offer increased spacing. This may not be a full 6 feet (depending on the number of attendees), but will mean that some social distancing will be possible.
Cancellation Policy
If you feel ill, test positive for COVID, or find that you've had close contact with someone who is sick just before the workshop, please contact us. We will change your registration from in-person to virtual and provide refunds for the difference in registration fees before May 23th. You'll still be able to participate virtually and not miss out, AND keep the community safe. If you need to can cancel your in-person registration after final numbers have been provided to the hotel for meals on May 23th, we will transfer the registration to virtual attendance and provide a refund of $40. Please contact administrator@mps.ca.
The recording of the workshop will also be available online for 6 weeks following the workshop for all registrants.
Safety Materials
Hand sanitizer and replacement masks will be available in the conference meeting space.