The following is a paid advertisement. The Manitoba Psychological Society does not necessarily endorse any service or educational opportunity advertised.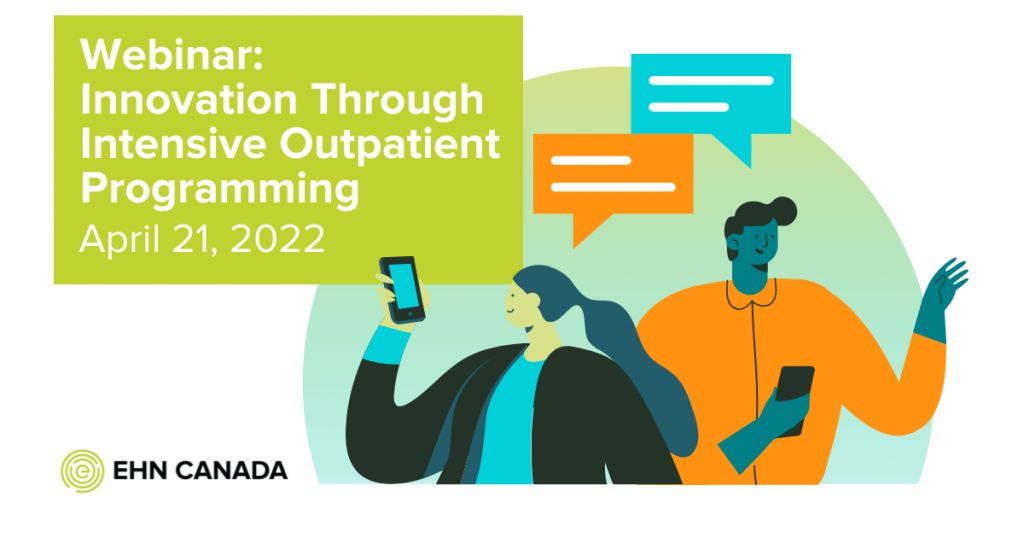 You're invited for EHN Canada's next educational webinar:
Innovation Through Intensive Outpatient Programming
With Rochelle Hildebrand
Interim Executive Director, Outpatient Services, EHN Canada
In response to growing emergence of complex mental health needs in Canada, EHN Online has leveraged its experience in virtual mental health care to develop Intensive Outpatient Programs (IOPs). IOPs are virtual mental health and addiction treatment programs intended for individuals for whom their existing mental health supports are no longer enough. IOPs offer intensive, evidence-based treatment virtually, allowing individuals to stay engaged with family, work and life while receiving high-quality mental health care. EHN IOPs optimize client outcomes by including in all programs individual and group therapy, family support, access to the Wagon mental health app and real-time clinical outcome measurements. This webinar will provide an in-depth look at EHN IOPs and the technology and operational systems that support the provision of intensive care to complex clients in a virtual setting.
LEARNING OBJECTIVES:
Discuss the current digital shift of mental health and addictions treatment options
Evidence based overview of digital treatment options
Introduction to Intensive Outpatient Programs (IOPs) and how to access/utilize the Wagon app
Date: April 21, 2022 – 12pm ET, 9am PT
Duration: 1-hour (45-minute presentation followed by a 15-minute Q&A)
Cost: COMPLIMENTARY
This webinar provides 1.0 CEU credits recognized by the CACCF, CCPA, MDPAC, and CVRP.
For more information and to register, please visit:
https://ehncanada.zoom.us/webinar/register/2316494392173/WN_lzamIxGoRhqzWNlGXZoQMQ