The following is a paid advertisement. The Manitoba Psychological Society does not necessarily endorse any service or educational opportunity advertised.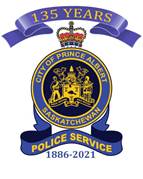 Contact Person:  Mona Pshebnicki
Business Name: Prince Albert Police Service
City: Prince Albert, Saskatchewan
Email: mpshebnicki@papolice.ca
Website: www.papolice.ca

Casual Clinical Psychologist
Prince Albert Police Service (Prince Albert, SK)                   

Position Overview:Reporting to the Chief of Police, the Clinical Psychologist is responsible to provide clinical and psychological expertise/knowledge to the Prince Albert Police Service.  The position will be responsible to oversee the overall Mental Health Strategy and perform psychological assessments for members working within high stress units and teams.  The position works with the Service's Team Leaders for Critical Incident Stress Management and Mental Health Programming.
Principle Duties & Responsibilities:
Duties and Responsibilities will include:
Lead in the creation, implementation and maintenance of a mental health strategy for the Prince Albert Police Service (PAPS)
 Perform Psychological assessments for members working within high stress units and teams and as necessary
Work with the Chief of Police or his designate to ensure proper care and follow up for members involved in traumatic incidents
Facilitates education and training for members on mental health and well-being
Responsible for the development and implementation of program evaluation activities for the Mental Health Strategy
Build solid relationships with staff
Act as a liaison with the Service's EFAP providers and other community mental health professionals
Position Requirements:
While this position could be delivered as an employee or on a contract basis, the following is required.
Maintain regular office hours at a PAPS facility
Available for scheduled evening or weekend training or group sessions
Represent the Prince Albert Police Service in a professional manner.
Hours to be negotiated and fixed between 20 -30 hours per week.
Salary is commensurate with experience with a range from $50 – $75/hour.
Plus an optional pension plan.
Limited benefits begin after 26 continuous weeks of employment.
Posting to remain open until filled.
Are you interested in this job? Please apply at below link. 
https://princealbert.njoyn.com/cl4/xweb/XWeb.asp?tbtoken=YVhcSxgXCB4CEXR3TFNUCCc6c2VEcFZYekhZIi4MExJQXjEaXEYeAhMuJS5ALiRecQkbUxdbQXEqWA%3D%3D&chk=ZVpaShw%3D&clid=72981&Page=JobDetails&Jobid=J0121-1281&BRID=187963&lang=1