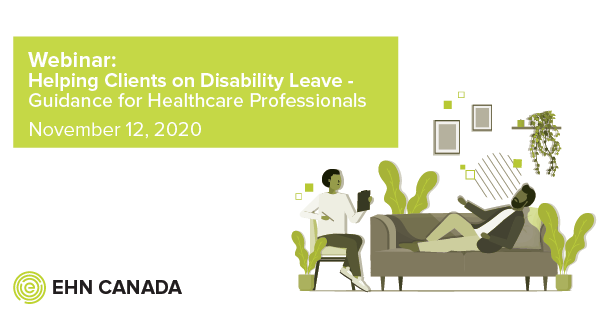 The following is a paid advertisement. The Manitoba Psychological Society does not necessarily endorse any service or educational opportunity advertised.
Take a deep dive into mental health, trauma, and addiction topics and learn how to better serve your clients and patients.
Our next webinar:
Helping Clients on Disability Leave – Guidance for Healthcare Professionals
With Leanne Goldstein, B.A., LL.B., NCA, Partner at MK Disability Lawyers LLP
Navigating the process of applying for disability benefits can be challenging and disheartening, particularly for individuals struggling daily with mental illness and addiction. Interactions with an insurance company can be stressful, which may also aggravate mental health concerns and result in significant financial distress. This, in turn, can affect the efficacy of treatment modalities.
The purpose of this webinar is to provide an understanding of the process of applying for disability benefits, including common issues that arise during the adjudication process, particularly in the context of substance abuse and mental health claims. Understanding the idiosyncrasies of insurer conduct can facilitate the approval process. It can also assist healthcare providers in providing emotional support and guidance to individuals who are struggling with insurance companies, or whose claims have been denied or terminated.
Learning Points:
Understand what healthcare professionals can contribute to the application process for disability leave, particularly in the context of substance abuse and mental health claims
Know the applicable tests for disability and how these are applied
Learn about the tools used by insurers to adjudicate claims
Gain insight into the importance of treatment and rehabilitation provisions in applicable insurance policies
DETALS:
When: Thursday November 12th 2020 – 12pm EST, 9am PST
Duration: 45 minutes + 10-15 minutes Q&A
Speaker: Leanne Goldstein
Cost: COMPLIMENTARY
Sign Up Now!
https://ehncanada.zoom.us/webinar/register/5216037638120/WN_uBl-4ZG2SCeS3ACe8wGTSw