The following is a paid advertisement. The Manitoba Psychological Society does not necessarily endorse any service or educational opportunity advertised.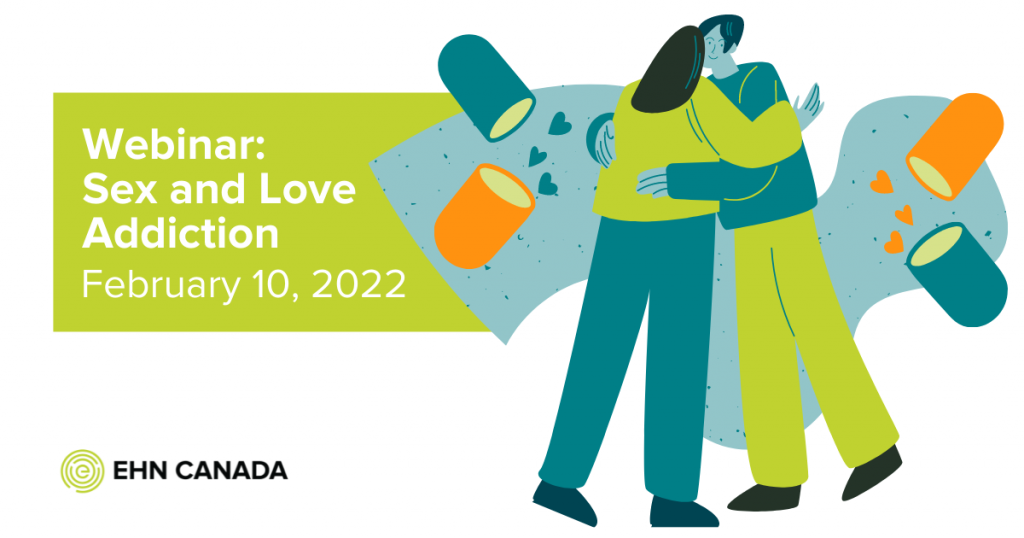 You're invited for EHN Canada's next educational webinar:
Sex and Love Addiction
With Mike Quarress MA, CCAC, RCC, CSAT
Certified Sex Addiction Therapist, Edgewood Treatment Centre

Stigma makes it difficult to ask for help when struggling with compulsive sexual behaviour. Much controversy surrounds the idea of "sex addiction" or "love addiction." People ask, "can one really be addicted to love or sex?" But, one of the fastest growing 12 Step fellowships is Sex and Love Addicts Anonymous (SLAA). As a Certified Sex Addiction Therapist and a clinician who works with individuals who have compulsive sexual behaviours, Mike Quarress will share his understanding of sex and love addiction. He will describe the etiology of the disorder, as well as assessment and treatment processes.
LEARNING OBJECTIVES:
· Define what love addiction is under the umbrella of sex addiction
· Identify the impact these disorders can have on the individual as well as their support network
· Introduction to local treatment programs

Date: February 10, 2021 – 12pm ET, 9am PT
Duration: 1-hour (45-minute presentation followed by a 15-minute Q&A)
Cost: COMPLIMENTARY

For more information and to register, please visit: https://ehncanada.zoom.us/webinar/register/9416431404823/WN_-sslhutqS86lMLQkfNF_Hw