The following is a paid advertisement. The Manitoba Psychological Society does not necessarily endorse any service or educational opportunity advertised.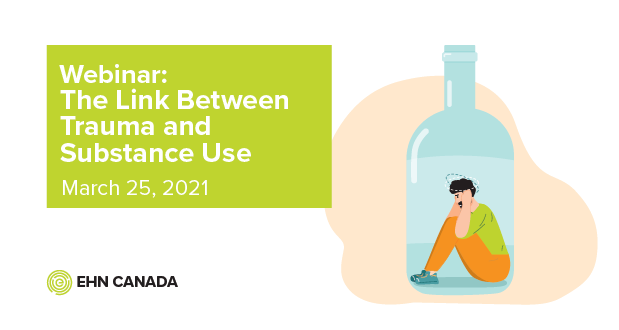 You're invited for our next educational webinar:
The Link Between Trauma and Substance Use
With Ryan Slobodian, BA, MC, RCC, CSAT Candidate, Registered Clinical Counsellor, Edgewood Treatment Centre
Not everyone who experiences a highly stressful event will develop psychological trauma. For those who do, the physical and mental symptoms can be debilitating. There are also many types of stress ranging from war zone experiences to living through a natural disaster to being part of an accident or violent event. For some, the symptoms of trauma resolve within a matter of weeks. For others, it becomes a long-term struggle to cope with their intense emotions. Even more devastating is when people start turning to substances to self-medicate and ease the pain of trauma, only to find more downstream consequences of addiction. In this webinar, we will be unpacking the causes of psychological trauma, its connection to substance use, and treatment approaches that help patients manage their emotions in a healthy, more sustainable way.
The discussion points for this webinar include:
Understanding what trauma is including in the context of interpersonal/attachment issues
Reviewing how trauma plays a role in the addiction cycle
Identifying ways to manage trauma symptoms without substances
Principles of treatment in an inpatient vs. outpatient setting
Webinar Info:
Date: Thursday March 25th
Time: 11am-12pm CST
Cost: COMPLIMENTARY
This webinar provides 1.0 CEU credits recognized by:
CACCF (Canadian Addiction Counsellors Certification Federation)
CCPA (Canadian Counselling and Psychotherapy Association)
MDPAC (Medical Psychotherapy Association Canada)
CVRP (College of Vocational Rehabilitation Professionals)
To learn more or register, click the link below:
https://ehncanada.zoom.us/webinar/register/5616155249032/WN_8QbFVO_dRQWITHJ3toYLQw
Sincerely,
EHN Canada