The following is a paid advertisement. The Manitoba Psychological Society does not necessarily endorse any service or educational opportunity advertised.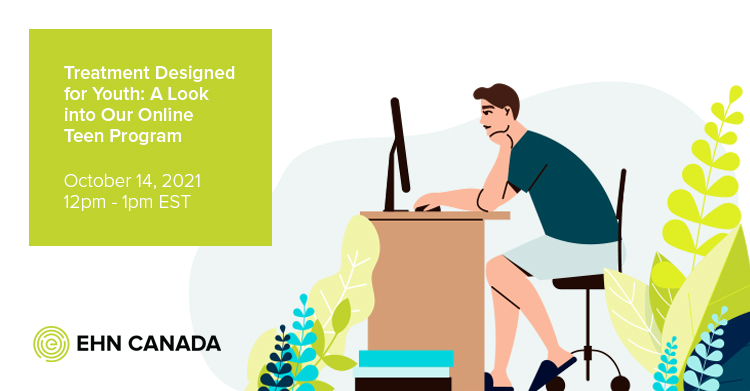 You're invited for EHN Canada's next educational webinar:
Trauma and Spirituality 
With Debra Kine, MA, MAMS, DSD, RCC, CCTP
Director of Trauma and Spirituality, Edgewood Treatment Centre
According to the U.S. Department of Veteran Affairs, spirituality might be defined as "an inner belief system providing an individual with meaning and purpose in life, a sense of the sacredness of life, and a vision for the betterment of the world." Other definitions may emphasize the connection to God, a higher power, energy, or nature. Many people find strength in their own spirituality and this often plays such a significant and central role in the lives of many people, it is likely to be affected by trauma, and in turn to affect the survivor's reaction to the trauma. Join Debra Kine, Director of Trauma and Spirituality at Edgewood Treatment Centre, as she provides an in-depth discussion about the link between spirituality and trauma. Gain a deeper understanding of the relationship between spirituality and its impact on mental health, and explore current programming that amplifies a patient's experience in treatment.
LEARNING OBJECTIVES:
Brief exploration of topics surrounding trauma, its causes and consequences
Summarize how spirituality can help cope with trauma moving forward
Understanding that spirituality is one of many ways to manage trauma
The importance of seeking treatment that best suits the individual patient
Date: November 4, 2021 – 12pm ET, 9am PT
Duration: 1-hour (45-minute presentation followed by a 15-minute Q&A)
Cost: COMPLIMENTARY
This webinar is eligible for 1.0 CEU credits recognized by:
CACCF (Canadian Addiction Counsellors Certification Federation)
CCPA (Canadian Counselling and Psychotherapy Association)
MDPAC (Medical Psychotherapy Association of Canada)
CVRP (College of Vocational Rehabilitation Professionals)
To register or for more information:
https://ehncanada.zoom.us/webinar/register/3916350167061/WN_zkcDuM6nQ3W49sKuZCbAfg
Sincerely,
EHN Canada