The following is a paid advertisement. The Manitoba Psychological Society does not necessarily endorse any service or educational opportunity advertised.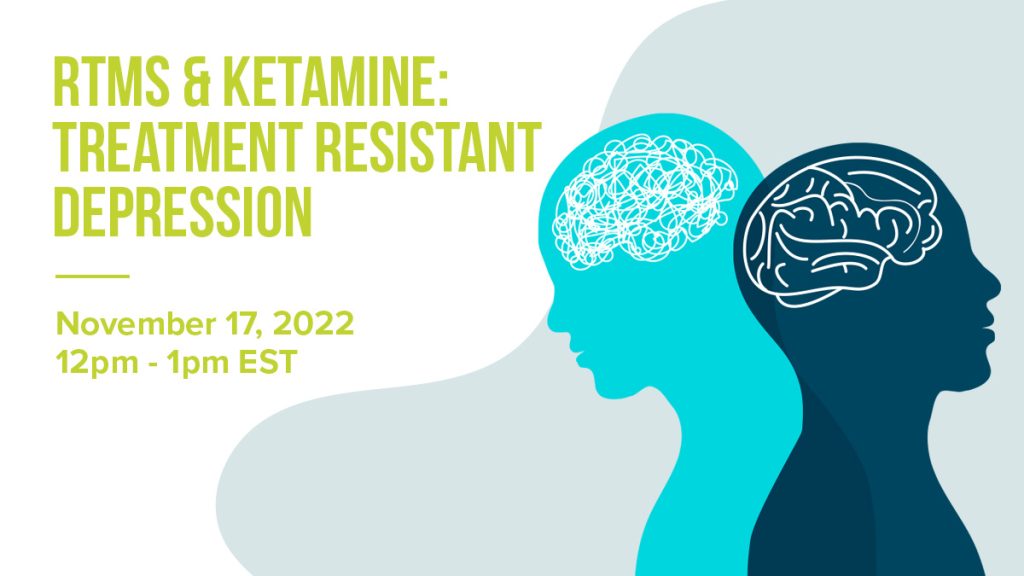 You're invited for EHN Canada's next educational webinar:
rTMS & Ketamine: Treatment Resistant Depression
With Dr. Ahmed Saleh, MD, FRCPC
Co-founder and Medical Director, ANSR Clinic
Treatment resistant depression continues to challenge mental health care providers, and further relevant research involving newer drugs is warranted to improve the quality of life of patients with the disorder. Ketamine and rTMS have been identified as treatment options for treatment resistant depression and there is research taking place on an ongoing basis to establish the benefits for both. Ketamine is a promising treatment for some people with treatment resistant depression. Bipolar depression, PTSD, and OCD could potentially benefit from ketamine treatment as well. Join Dr. Ahmed Saleh, Co-founder and Medical Director at ANSR Clinic, on Thursday, November 17 between 12-1pm EST as he further explains treatment resistant depression and the possible options for programming.
LEARNING OBJECTIVES:
Define and understand treatment resistant depression
Review of rTMS in the treatment of depression
Review of ketamine in the treatment of depression
Other off label use of rTMS and ketamine
Date: November 17, 2022 – 12pm ET, 9am PT
Duration: 1-hour (45-minute presentation followed by a 15-minute Q&A)
Cost: COMPLIMENTARY
This webinar provides 1.0 CEU credits recognized by the CACCF, CCPA, MDPAC, and CVRP.
For more information and to register, please visit: