The following is a paid advertisement. The Manitoba Psychological Society does not necessarily endorse any service or educational opportunity advertised.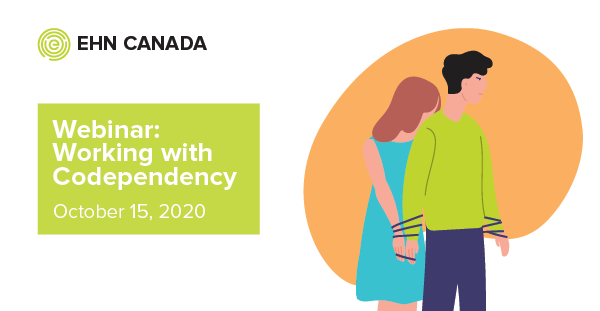 Take a deep dive into mental health, trauma, and addiction topics and learn how to better serve your clients and patients.
Our next webinar:
Working with Codependency
With Natalie Cournoyea, MA Counselling Psychology, Registered Psychotherapist, Certified Sex Addiction Therapist, Bellwood Health Services
Codependency has long been thought of in relation to addiction, and can affect a spouse, partner, parent, sibling, friend, or co-worker of a person with alcohol or drug dependence. Our modern-day understanding of codependency, however, encompasses a broader definition of "relationship addiction", characterized by the emotional, social, and physical preoccupation with and extreme dependence on another person. This leads to dysfunctional relationships in which codependents develop their identity based solely on the person they love and forget to care for themselves.
Learning objectives:
• Defining codependency
• How to set and maintain healthy boundaries
• Importance of self care and recognizing your own needs
DETAILS:
When: Thursday October 15th 2020 – 12:00 EST, 09:00 PST
Duration: 45 minutes + 10-15 minutes Q&A|
Speaker: Natalie Cournoyea
Cost: COMPLIMENTARY
This webinar provides 0.5 CEU credits recognized by the CACCF (Canadian Addiction Counsellors Certification Federation).
Sign Up Now!
https://ehncanada.zoom.us/webinar/register/9016013475609/WN_vnPE-SDSRzOv1A2TE92Vyg
If you have any questions about EHN Canada's programs or services in the meantime, feel free to reach out to our referral relations team at referrals@ehncanada.com.
Sincerely,
EHN Canada
www.ehncanada.com