The following is a paid advertisement. The Manitoba Psychological Society does not necessarily endorse any service or educational opportunity advertised.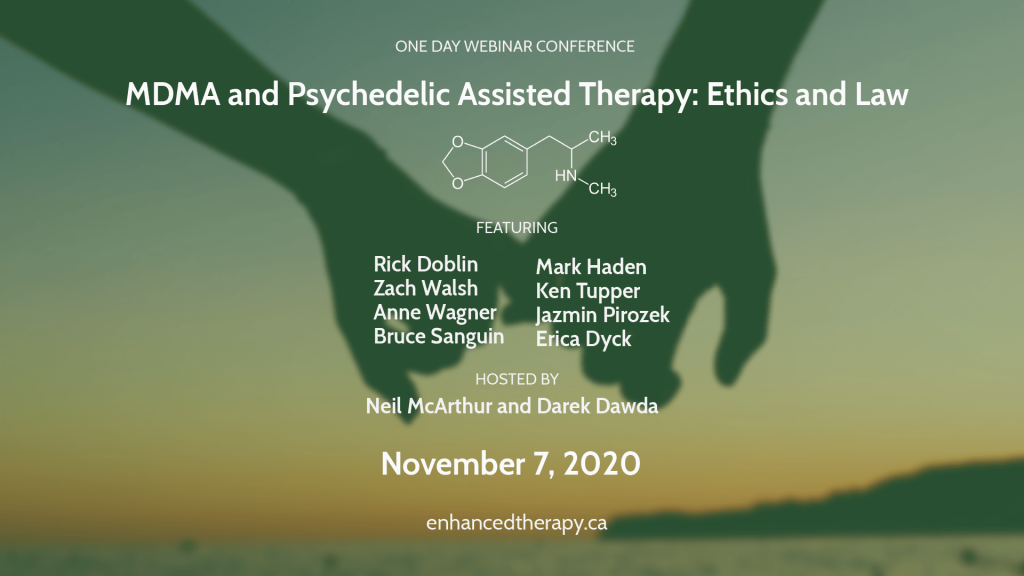 MDMA-Assisted Therapy: Ethics and Law
One Day Webinar Conference Featuring
Rick Doblin, Founder of Multidisciplinary Association for Psychedelic Studies (MAPS)
Hosted by
Neil McArthur – University of Manitoba
Darek Dawda – Enhanced Therapy Institute
November 7, 2020
$35
(Students and those who are unable to afford admission are welcome to contact info@enhancedtherapy.ca for a complimentary ticket.)
Registration @ enhancedtherapy.ca/conference
Join world's leading researchers for an in-depth discussion of ethical, clinical, and legal issues related to MDMA-Assisted Therapy, a new form of therapy that combines psychological treatment and a powerful psychoactive MDMA medication. Promising clinical research suggests that this unique therapy might become medically available in Canada and USA for treatment of trauma as early as 2022. Presenters will discuss issues such as safety, training and regulation, equity and access, and broader future healing potential such as relationship healing. The conference will consider MDMA-assisted therapy within the broader context of psychedelic-assisted therapy, and will offer global, cultural, and historical perspectives on the issue.